WORLD'S BEST CX500 KIT!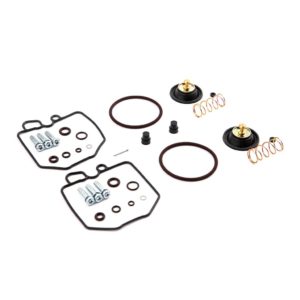 Randakk Master Carb Overhaul Kit® for Honda CX500 (and variants) includes everything you need (and nothing you don't!) for a comprehensive carb overhaul on carbureted CX500.
This kit is proprietary to Randakk's …you won't find this available anywhere else at any price!
Only the highest quality items are included. This kit has been thoroughly tested. This collection represents the best value available in the market. Trust us, you will need everything in this kit to do a proper overhaul of your carbs.
Unlike other kits on the market, this kit includes pesky carburetor body side-to-side sealing o-rings that seem to give so much trouble on units that have been parked for a while (details below).
CX Model Identification
Three different versions are available. There are important component differences, so be sure to order the correct version for your bike! 
Early CX500s have wide-spaced, parallel carbs with no accelerator pump. The carbs are spaced at 160 mm on the center. These require our 100-1217 kit.
Later CX500s with accelerator pumps (spaced at 160 mm on center) and all GL500s. All GL500 carbs are close-spaced at only 100mm on center and the carbs are parallel. These require our 100-1218 kit.
All CX650s have carbs mounted on an angled bracket (not parallel). These require our 100-1219 kit.
Note: If you have a Eurosport model (CX500E or CX650E), contact us BEFORE YOU ORDER for special instructions.
For obvious reasons, Turbo models of these bikes are not supported…those are fuel-injected!
---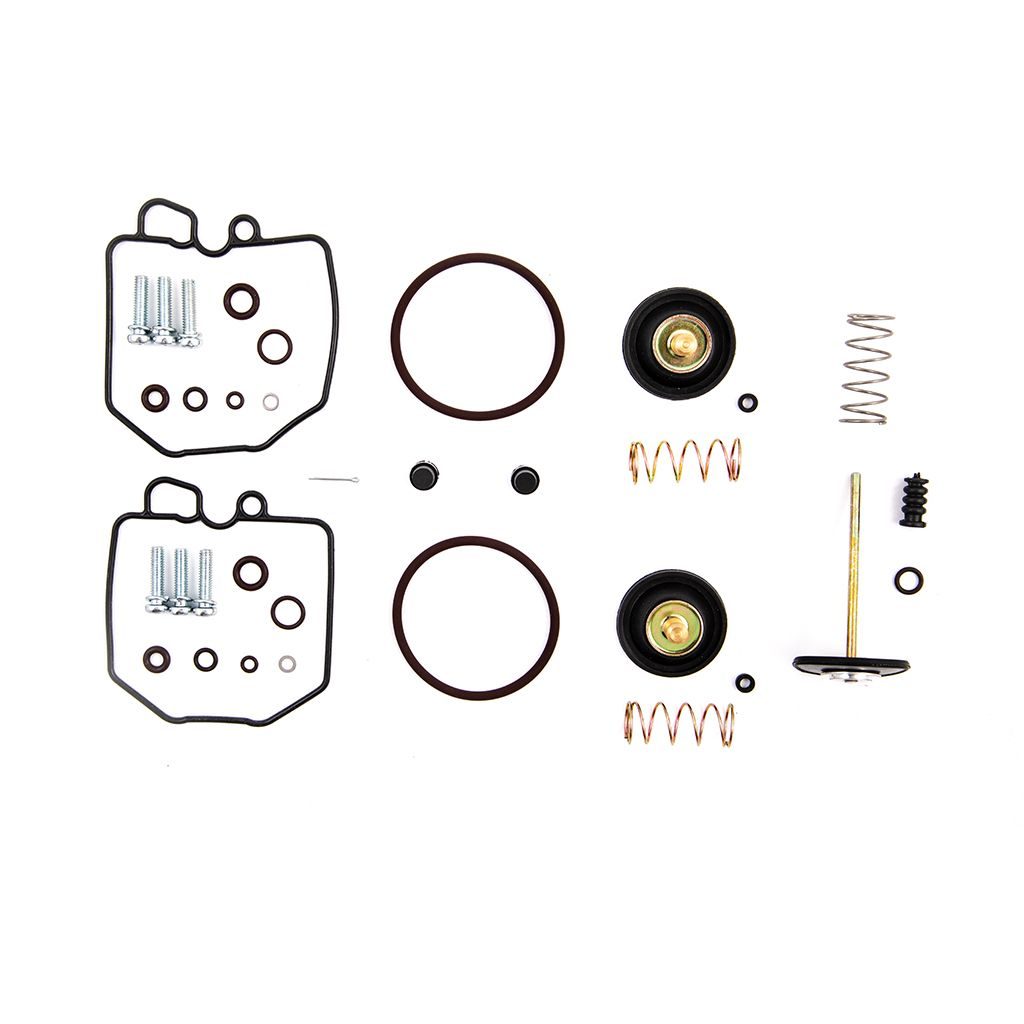 Viton O-rings:
2x  fuel (idle) mixture screw (2.8 x 1.1mm)
2x  float bowl drain screw (4.3 x 1.3mm)
2x  CV Slide Top Limit Plug (6.9 x 1.3mm)
1x  Accelerator pump passage at float bowl (5.0 x 1.3mm)
2x  Main Fuel Transfer Tubes (5.8 x 2.0mm)
2x  Accelerator Fuel Transfer Tubes (3.8 x 2.0mm)*
2x  Intake Manifold (40 x 2.6mm) – slightly thicker cross-section than the OEM specified o-ring for better fit and function
* included in all kits, but not needed on all carb sets.
Gaskets:
2x  Float Bowl Gaskets – constructed of superior Viton material to resist the components of modern gasoline.
Miscellaneous Parts:
2x  Air Cutoff Valve Overhaul Kit
1x  Accelerator Pump Overhaul Kit
2x  idle mixture screw washers
6x  float bowl screws (4 x 16mm)
1x  1mm cotter pin for accelerator pump linkage – simple item, but hard to find elsewhere.
2x  Viton rubber blanking plugs – cover access to idle fuel jet
The kit includes parts for both carbs.
---
All O-rings Are Not The Same!
The round o-rings in each Master Kit are made of Viton rather than ordinary nitrile (Buna-N) as found in other aftermarket carb kits. One good case of severe engine overheating can ruin the carb o-rings found in ordinary kits? Randakk's o-rings are the best available!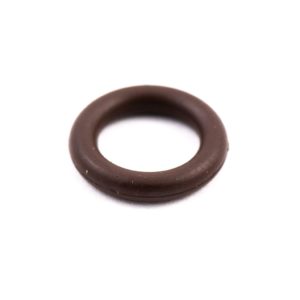 Viton is superior to nitrile in terms of:
Heat tolerance (400 degrees F vs. 250 degrees F)

Compression set

Permeation
We even include rebuild kits for the air cut-off valve and accelerator valve as required for each application.
---
Recommendation
You will need access to good reference material for a successful rebuild
Randakk's also recommends that you refer to the official Honda Factory Workshop Manual.
There is some critical information there on rejoining and aligning the carb bodies to prevent binding of the throttle and choke shafts…very important!
---
Quick Notes
No jets or jet needles are supplied with this kit. Randakk's experience is that these can normally be cleaned and re-used. 
These carbs have non-removable float seats. There are no float needles in the kit. 
Considerable skill is required to install this high-quality kit correctly. Since Randakk's cannot control this important variable, there is no warranty. Rest assured that they are of the highest quality materials and workmanship. Each kit has been carefully packed and inspected to ensure that all items are included.
Not sure if you can handle your own rebuild? For information on Randakk's Approved Honda Carb Rebuilder Program
To read more reviews on this and other products visit our Review Site, http://www.randakksreviews.com