What is a petcock? Why is important to vintage motorcycle owners?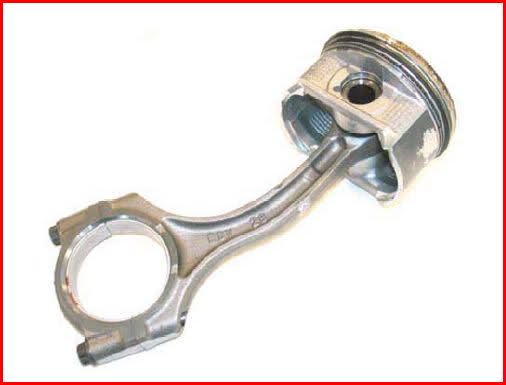 A petcock is simply a 2-way or 3-way valve that controls fuel flow out of the fuel tank.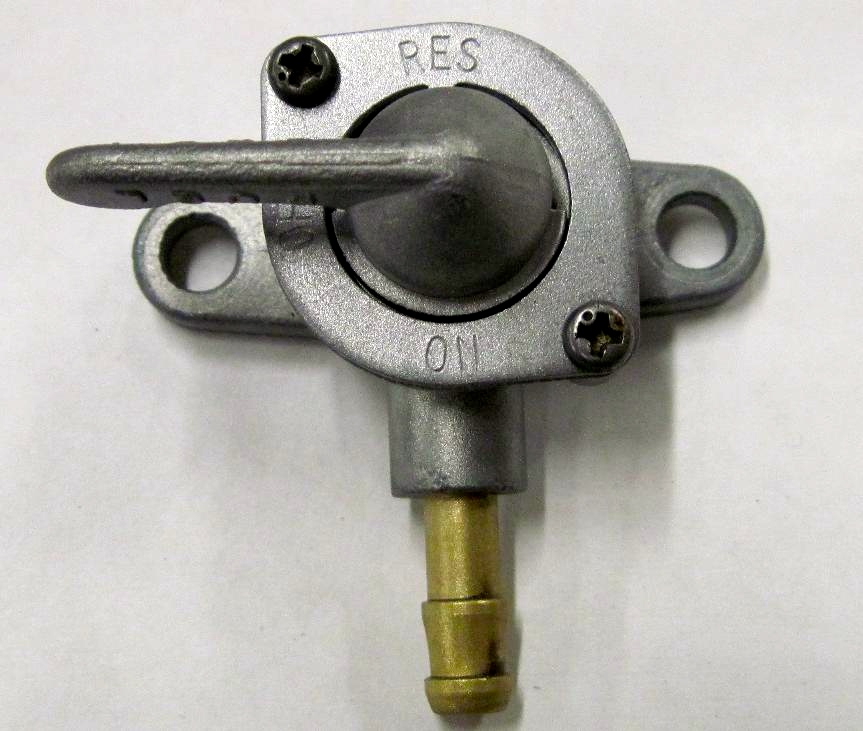 The valve positions for a manual petcock are "on," "off" and usually "reserve." 
Vacuum petcocks are less important for this discussion since they are usually left in the "run" position and are opened and closed automatically by the engine vacuum of a running (or not running) engine.  Vacuum petcocks may have a "prime" setting to bypass vacuum operation and aid starting after layups.
If you have a manual petcock, you should develop the ingrained habit of closing the petcock to "off" every time you shut off the engine! I'm dead serious!
Why?  There are several reasons:
Fuel flows from motorcycle tanks (mostly) by gravity. Shutting off the fuel petcock reduces the risk of gasoline leaks during non-use. That reduces fire risks.  Some vintage motorcycles have mechanical or electric fuel pumps.  These bikes are still equipped with petcocks for safety. Early GoldWings have mechanical fuel pumps since the fuel tank is beneath the seat. However, these GoldWings actually rely on a combination of gravity and fuel pump action to move fuel to the carbs. To wit: If the tank on an early GoldWing is over half full, fuel will flow to the carbs via gravity …even when the engine is not running!
If you leave the petcock "on" during non-use, you are relying entirely on one (FT500) to six (CBX) very fickle carburetor float valve assemblies to do their job perfectly! If these valves aren't perfect, fuel can flow past them …causing an overflow which can eventually find it's way (on some bikes) into the combustion chamber.  Unlike air, fuel cannot be compressed. On the next starting attempt, a hydrolocked cylinder can result in catastrophic engine damage.  Like a bent connecting rod! That's a serious punishment for not using your petcock as designed!
What's the "Reserve" position for? It's provided to give you a low fuel warning.  The main "on" position draws from a higher tube inside the fuel tank which also provides a somewhat cleaner fuel supply …beneficial for keeping your carbs clean.  When you run out of fuel in the "on" position, you typically have a couple inches of fuel in the tank for the "reserve" position to draw from.  That's handy to get you to the next fuel stop.
Some riders never use "reserve" for fear of introducing dirty fuel into their carbs. Others use the "reserve" position exclusively – believing that it's a better path to constantly clean fuel.  I happen to like the low fuel warning, so I always ride in the "on" position. But on most rides, I do switch to "reserve" for a couple of minutes to keep the reserve path exercised and clear. 
Manual petcocks are stone age simple and rarely cause trouble. Using them periodically is actually beneficial. It's helpful to keep the internal parts free and pliable. The internal rubber components do eventually wear and deteriorate …typically causing obvious external leaks must be corrected for safety.  
Some manual petcocks are not designed to be serviced and must be replaced as an "assembly." Fortunately, the petcocks on early 'Wings can be rebuilt with quality Viton Kits …even the ones that are "sealed" with rivets. Here's the Randakk Kit for early "Wings: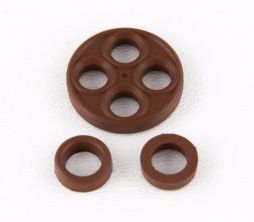 If you have a vacuum petcock, these should be tested periodically with a hand-operated vacuum pump (like a Mity-Vac) to check that the petcock diaphragm is intact, holds vacuum and actually opens and closes the valve as designed. I not a big fan of vacuum petcocks. On my own bikes, I have typically replaced vacuum petcocks with high quality manual petcocks from Pingel.
Resurrecting a bike from long-term storage? Consider this from Norton Muzzone of Legacy Cycles:
"We've had customers bring in bikes that don't turn over …even with a strong battery. Then, we had the pleasure of removing the spark plugs and enjoying a "fountain of gas" in our faces! 

For bikes that have been in storage, it's a good practice to remove the spark plugs then carefully turn them over a couple of times to check for fuel in the cylinders."
Remember, a closed petcock can save lots of grief.  The engineers put it there for valid reasons. Use it!