J.R. Luksik of Clinton Township, Michigan owns CBX-tras and is a Randakk Approved Carb Rebuilder who utilizes Randakk carb components exclusively in all his work.  J.R.'s specialty: Honda CBX and DOHC4 models such as the CB1100F.
Contact J.R. Luksik at: https://www.cbxtras.com
email: cbxtras@gmail.com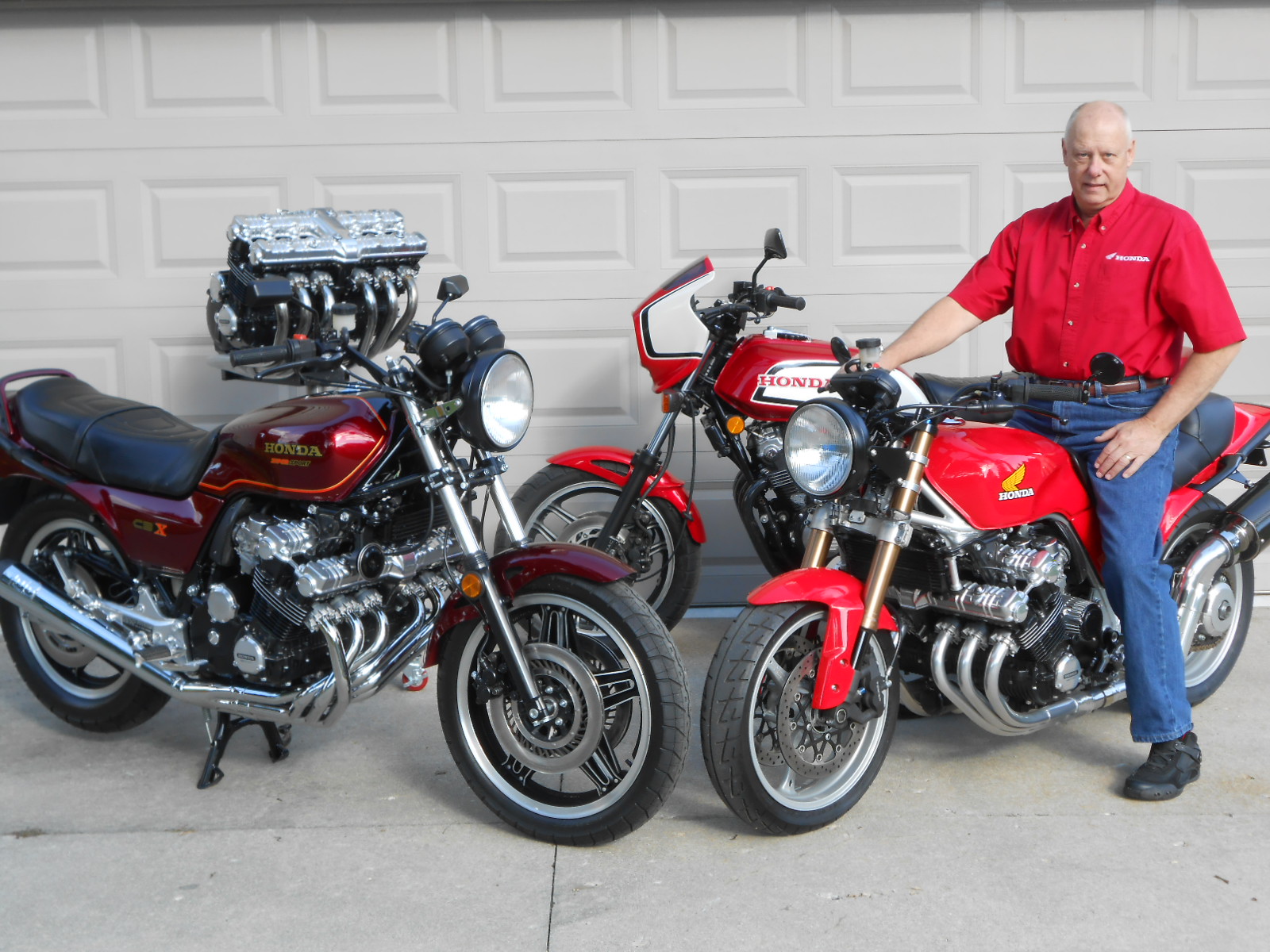 J.R. Luksik with a Few of His Hondas
I've known J.R. for many years.  He is a serious motorcycle enthusiast and an absolute wizard on the Honda CBX.  He is also a trusted Randakk collaborator.  We have a number of interesting projects under development. His work is highly recommended without reservation!
His specialities and expertise include:
Honda CBX "Guru"
Carburetor Specialist
CBX Alternator Conversions
Custom Pistons
Motorcycle Restorations
Fabricator
Hot Rodder – 1991 Ridler Contender
College Professor
Certified Master Technician since 1979
J.R. is also a Team Member of Sperry/Lackey Land Speed Racing: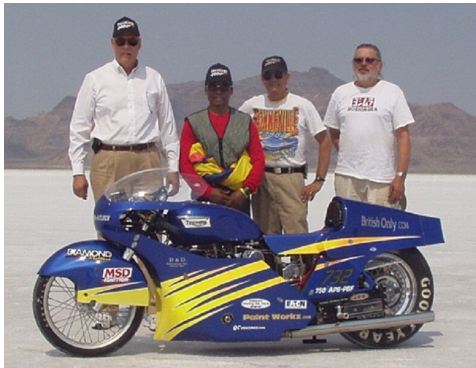 Left to right: J.R. Luksik, "Rosey" Lackey Jr., Ken Sperry and Ralph Pitlock Sperry/Lackey Racing Team – Since 1969
J.R built this show winning custom CB1123F for Randakk. This bike won the 1st Place Sport Bike Class Trophy at the 2015 Detroit Autorama Show.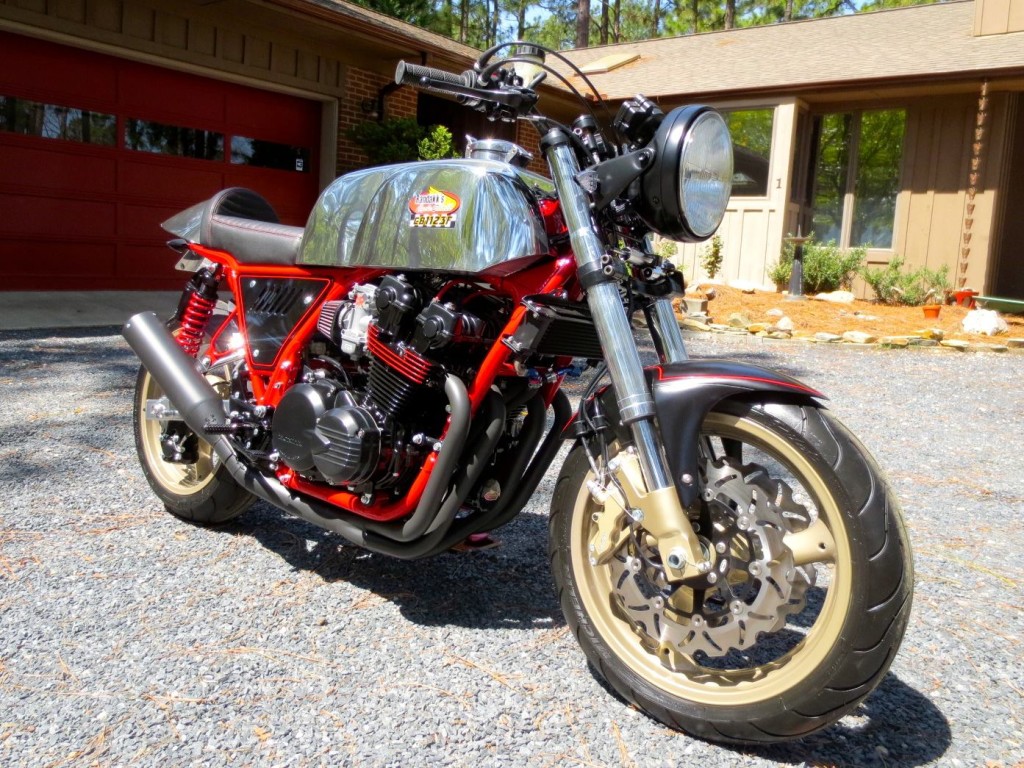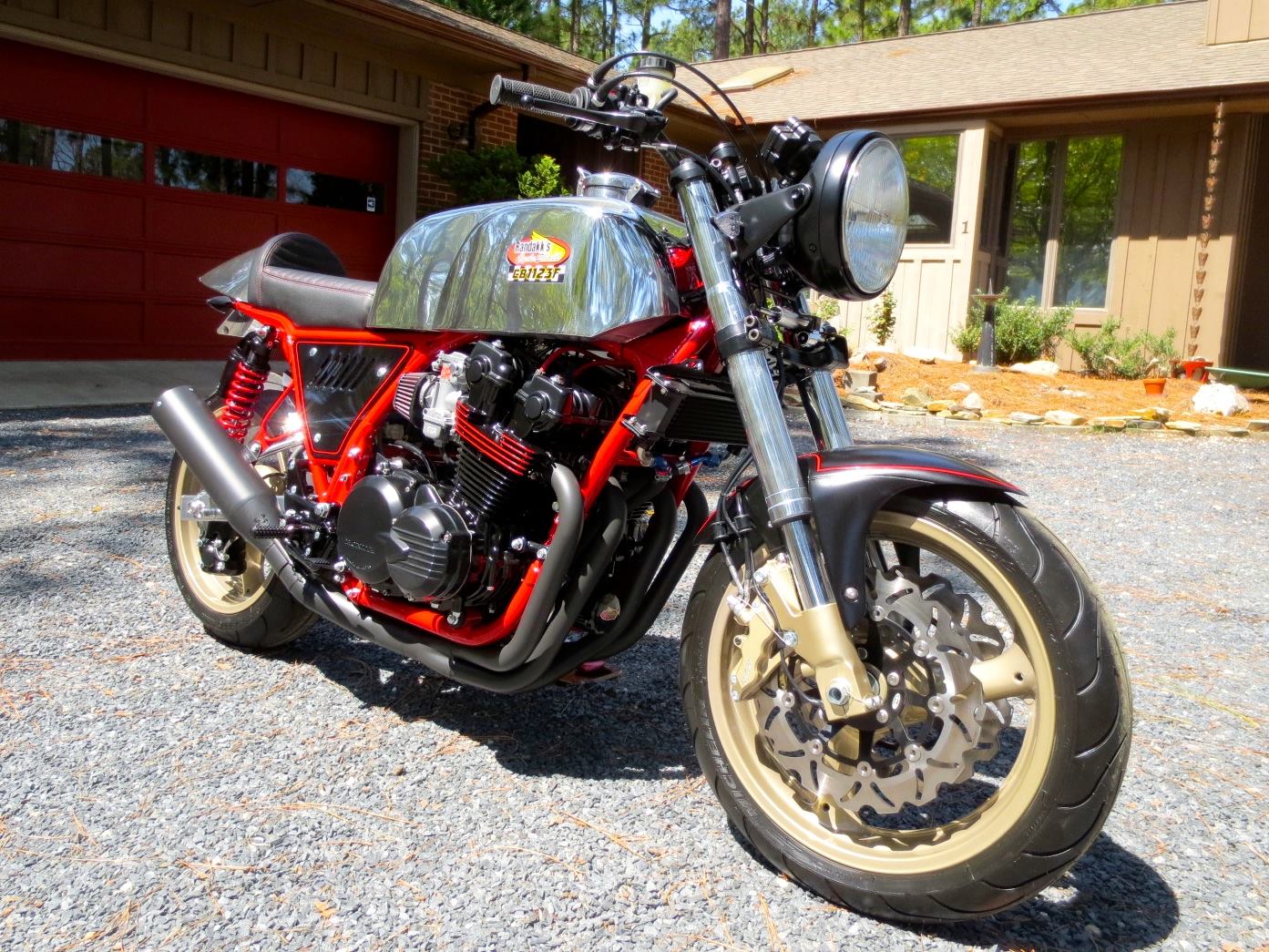 J.R collaborated extensively and did much of the tricky fabrication and engine upgrades on my Supercharged CBX: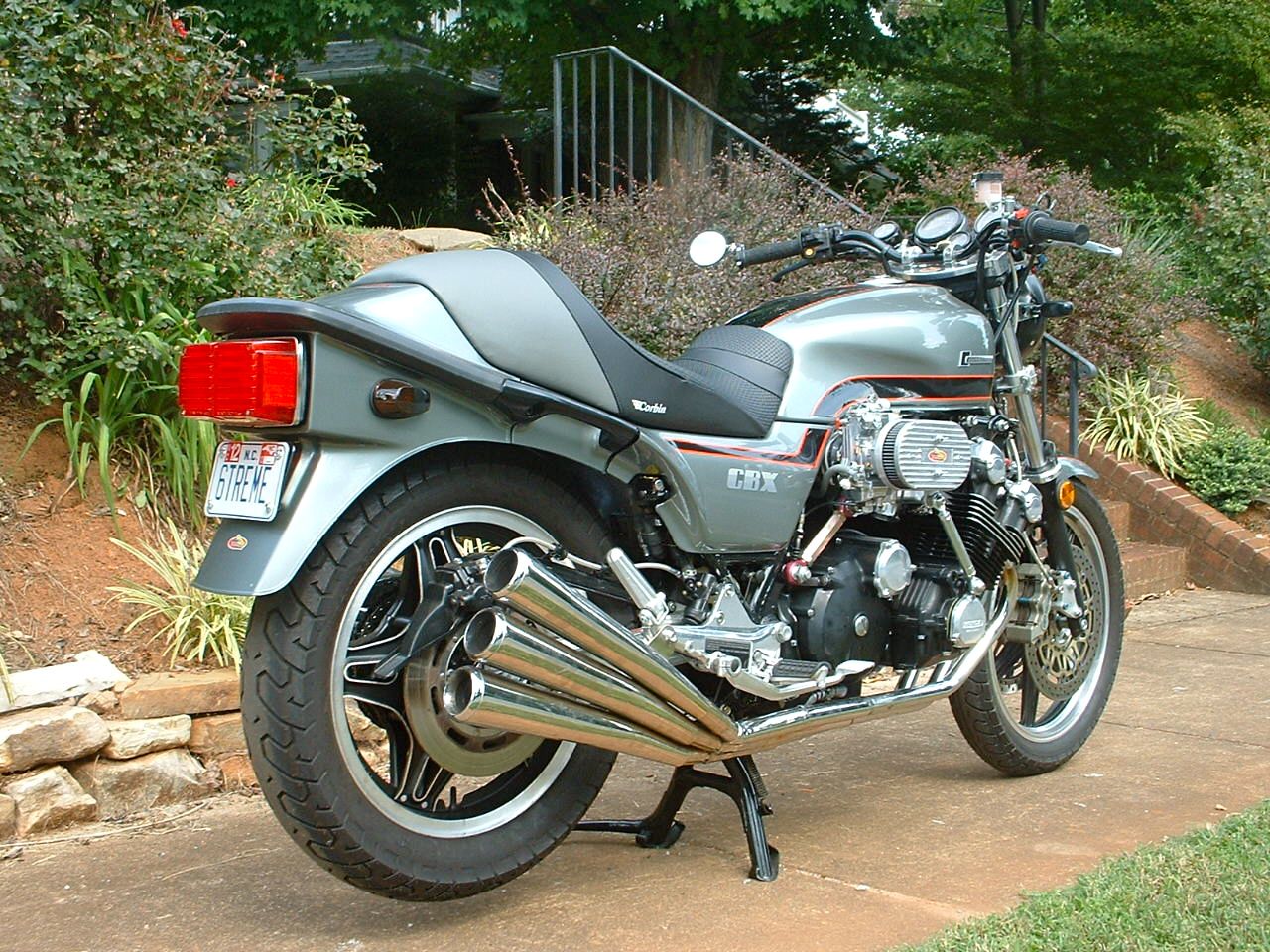 J.R. is highly recommended without reservation!