This is covered in my GL1000 Carb Rebuild Video, but just in case you haven't made that great investment…
Here's a photo showing the location of the all-important GL1000 Carb Codes: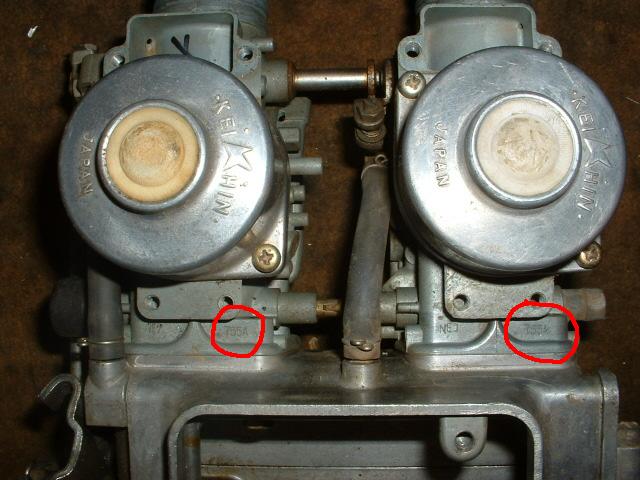 In this case, the code is 755A indicating 1975 US-market carbs.
To view the codes with the carbs still on the bike, use a small inspection mirror and a strong light. You can get such a mirror in the tool department at Sears. Be sure to check all 4 carbs…they must match! More details here.