World's Best GL1000 Kit!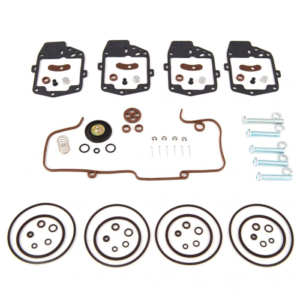 This kit is proprietary to Randakks…you won't find this available anywhere else at any price. 
Unlike ordinary aftermarket kits, each Randakks kit provides everything listed for all 4 carbs plus other items required for splitting and rejoining the carbs to replace the cross-carb fuel transfer tubes.
Only the highest quality items are included. This kit has been thoroughly tested and represents the best value available in the market.
Trust us, you'll need everything in this kit to do a proper overhaul of your carbs.
Continue reading "Honda GL1000 Randakk Master Carb Overhaul Kit®" →