Note: The graphic for this Tech Tip is provided courtesy of Tom Thomas of Austell, GA.
My GL1000 carb video goes into great detail on the placement of these bits, but the nice graphic below  provided by Tom Thomas is a handy quick reference.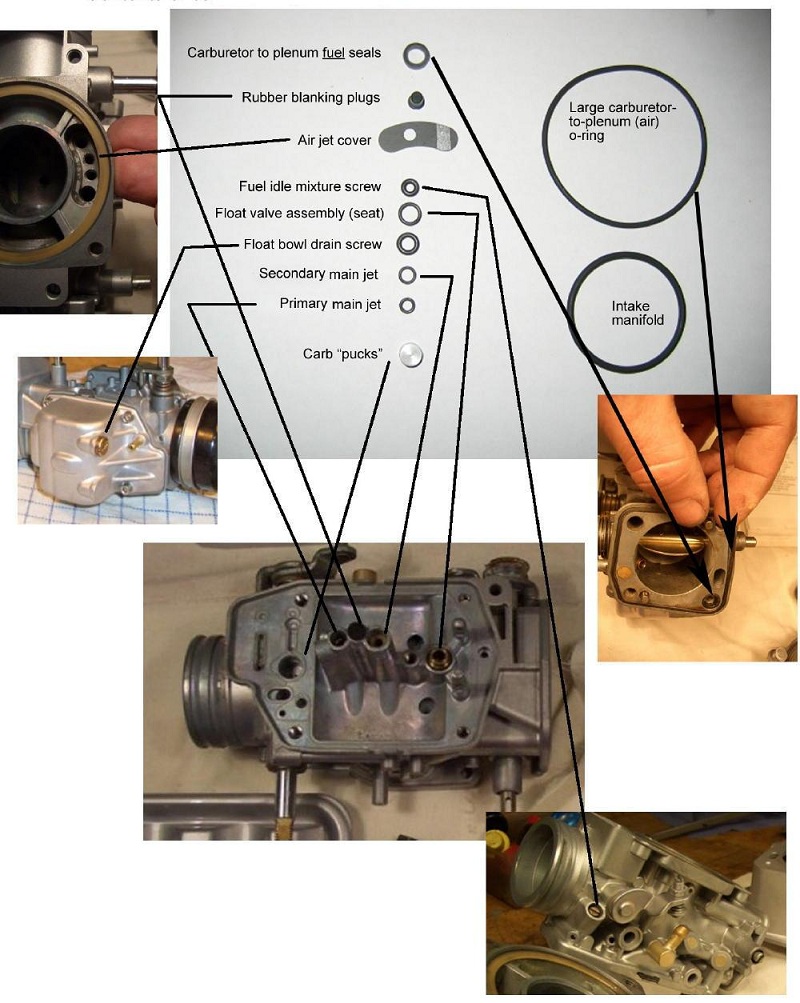 Thanks Tom!
Honda GL1000 O-ring sizes :
Fuel (idle) mixture screw – 2.8 x 1.9 mm
Float valve assembly – (seat) – 5.7 x 1.3 mm
Float bowl drain screw – 4.47 x 1.78 mm
Primary main jet – 3.2 x 1.1 mm
Secondary main jet – 4.2 x 1.1 mm
Large carb-to-plenum (air) O-ring – 60.0 x 2.1 mm (this one looks "square" on the Honda parts diagram)
Intake manifold – 40.0 x 2.6 mm
All Randakk's Master Carb Overhaul Kits® contain Viton® orings exclusively.