Please read: Disclaimers
Build Sheet for Supercharged CBX
Pictured below is my Supercharged CBX. This bike was Randakk's Cycle Shakk's test mule for R&D on high performance products for the CBX. The bike is now owned by a collector in Florida.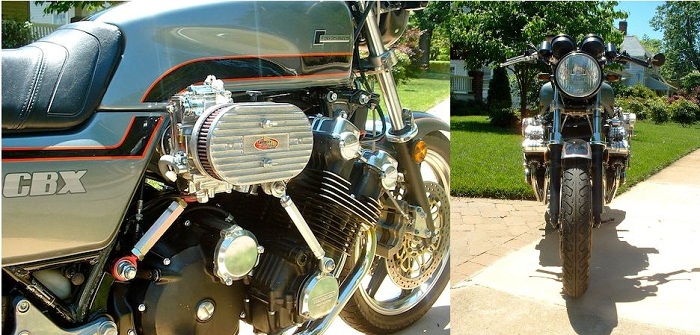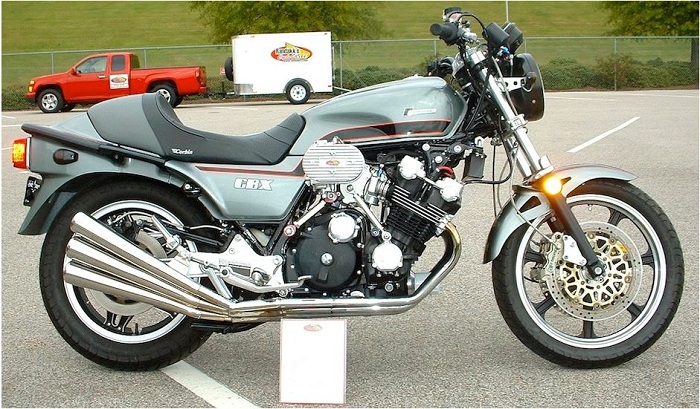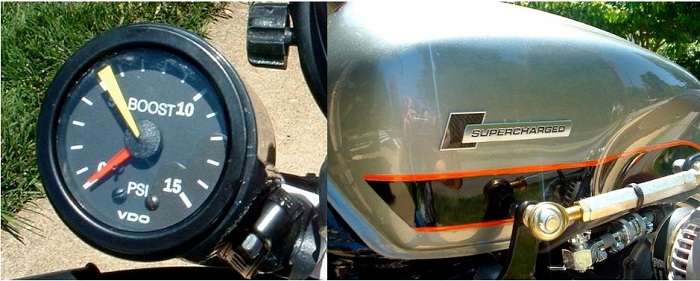 Randakk's '81 CBX – Now with Proprietary Supercharger Setup. Highlights here
 This fabulous bike was originally rejuvenated for me by my friend J.R. Luksik. J.R. operates CBX-tras… a business dedicated to CBX restorations, etc. The bike originally was a so-called "school bike." The entire bike was transferred to an nice '82 frame to allow legal registration in the early 90's by a gentleman in Colorado who maintained it to a very high standard. J.R. turned it into a "naked bike" for me during the refurbishing.
The CBX is an example of Honda engineering and design showing off in glorious fashion. The first impression of this motorcycle was certainly dramatic, since it is hard to ignore six cylinders, six carbs, 24 valves, and an unforgettable howling exhaust!
I consider the CBX to be the world's "largest small bike." Many aspects are rather delicate (e.g. the 35mm fork tubes on the early twin shock models). This should be no real surprise, since the CBX was created by Shoichiro Irimajiri's team in direct homage to Honda's legendary yet diminutive six cylinder GP bikes, which dominated the highest levels of professional road racing in the sixties. Amazingly, clever internal details permitted a short-stroke engine design that was only two inches wider than a CB750 engine.
I'm known mainly as a "carb" guy, and I consider CBX carbs to be exquisite works of industrial art. They are stunning and truly amazing examples of very intricate die casting. I also like to "futz" with the carburetion on my bikes in the elusive pursuit of fuel metering perfection, and I find the carburetion on the CBX to be one of Honda's finest accomplishments. I find nothing significant that I care to improve on Honda's carburetion for the CBX. It's linear, accurate, and immediately responsive.
On the CBX, small clever details abound. For example, Honda splayed the intake runners cast onto the cylinder head inboard (to the rear) by 10 degrees for greater rider knee clearance. Then, they compensated for the differential intact lengths and the small mixture effects this created by clever jiggering of the air box internals. There is a "jackshaft" behind the cylinders that drives the alternator on the left side. Honda was so concerned about the potential for excess inertial loads that this arrangement might create that it devised a "clutch" of sorts to drive the alternator. In addition to being a mechanical oddity, it's also the source of some rather amazing noises.
My bike is a later "Pro-Link" CBX, and it's my favorite bike for long, leisurely rides. On a stock bike – there's not much torque by modern standards, but it's smooth, comfortable and handles well for its vintage, given the upgrades Honda added to later models (notably 39mm forks, revised steering geometry, and a longer wheelbase.). In the true spirit of its GP heritage, it's a rev-happy demon that really wakes up at higher rpms. My supercharger has transformed this bike into the ultimate locomotive!
In typical fashion, Honda dropped the CBX due to sluggish sales when new, only to see it be "rediscovered" later by adoring enthusiasts. The exhaust note alone makes this a must have for any collector. It's still not yet a "buyer's market," but thankfully, CBX values have declined a bit from the irrational values of 2008, courtesy of the worldwide economic meltdown.
Modifications: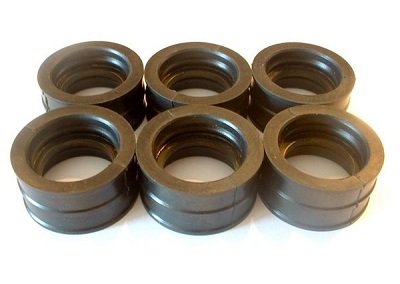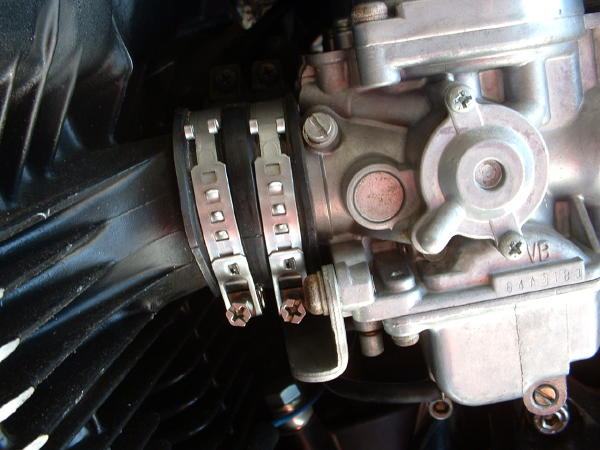 Randakk's Upgraded Front Master Cylinder: click here for details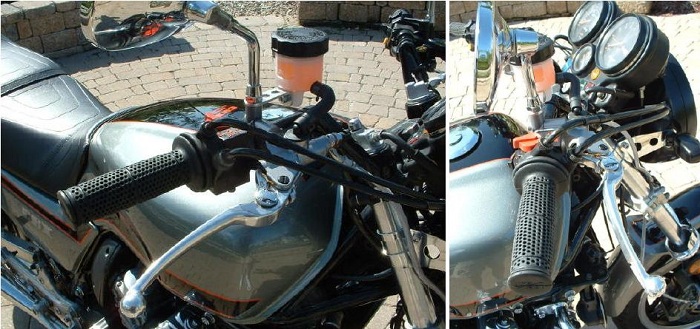 FishHead Big Brake Conversion: 330mm front brake rotors / 6 pistons (each side!) AP Racing Calipers conversion:

Fishhead Big Brake Conversion sourced from:
Daniel Fischer
Fischer Vintage Cycle
856 York Street
Hanover, PA 17331
Phone: (443) 929-2824
Daniel Fischer email: fishheadcycle@comcast.net
I humbly nominate this setup as the finest set of front brakes ever fitted to a CBX. Fantastic power…very low effort at the lever is required. Basically it's a "one finger" setup. Stopping is right now …almost telepathic braking! Best of all, there is great "feel" and modulation.
(Since these photos were taken, I've swapped in a Lester front wheel for improved caliper clearance.)