J.R. Luksik of CBX-tras has created superb NEW reproductions of Honda's discontinued rear wheel dampers for Honda 6 Cylinder CBX, DOHC-4 "F" and VF Bikes.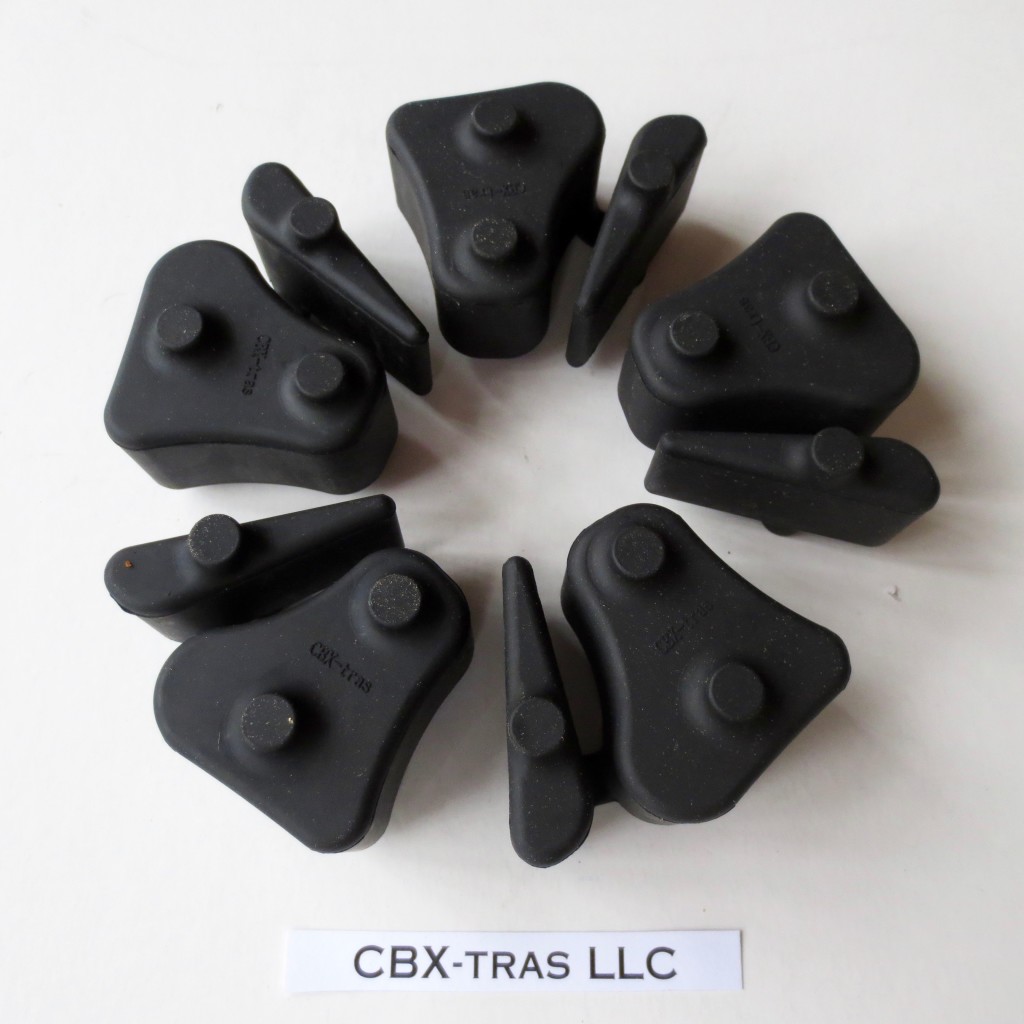 I was happy to assist with a little R&D assistance …mainly by hacking up an old wheel! 🙂
These are made of superior material. They fit perfectly!
Per J.R:
"I'm the only person on the planet (I'm aware of) that's reproducing these and I've taken a great deal of time, energy and money to do this to help keep our beloved Honda's on the road.
It's easy to check your bike to see if you need these.
Place the bike on the side stand. With the motor NOT running, grab hold of the rear sprocket and try to rotate it back and forth on the wheel. It should have no play or movement. If it does, you're due for new dampers.
With new dampers, you should notice a smoother action in the drive train between acceleration/deceleration and also shifting. In addition, this will help to extend the life of the drive chain."
To purchase, contact J.R. directly via email: cbxtras@gmail.com
J.R.'s Rear Wheel Dampers fit:
1979 CB750F A – REAR WHEEL
1979 CBX A – REAR WHEEL
1980 CB750F A – REAR WHEEL
1980 CBX A – REAR WHEEL
1981 CB750F A – REAR WHEEL
1981 CB900F A – REAR WHEEL
1981 CBX A – REAR WHEEL
1982 CB750F A – REAR WHEEL
1982 CB750SC A – REAR WHEEL
1982 CB900F A – REAR WHEEL
1982 CBX A – REAR WHEEL
1983 CB1100F A – REAR WHEEL
1983 CB750SC A – REAR WHEEL
1983 VF750F A – REAR WHEEL
1984 VF700F A – REAR WHEEL
1984 VF700F AC – REAR WHEEL
1984 VF750F A – REAR WHEEL
1984 VF750F AC – REAR WHEEL
1985 VF1000R A – REAR WHEEL
1985 VF1000R AC – REAR WHEEL
1985 VF700F A – REAR WHEEL
1985 VF700F AC – REAR WHEEL
1986 VF1000R A – REAR WHEEL
1986 VF1000R AC – REAR WHEEL
To purchase, contact J.R. directly via email: cbxtras@gmail.com