Become a fan and follow the race season here:  Randakk's Cycle Shakk for Vintage Honda Motorcycle Enthusiasts 
In addition to my primary sponsorship of Dennis Parrish, I'm happy to announce that I will also help sponsor Will Brint's CBX fielded by Tim's CBX in AHRMA Vintage Superbike Heavyweight competition this year.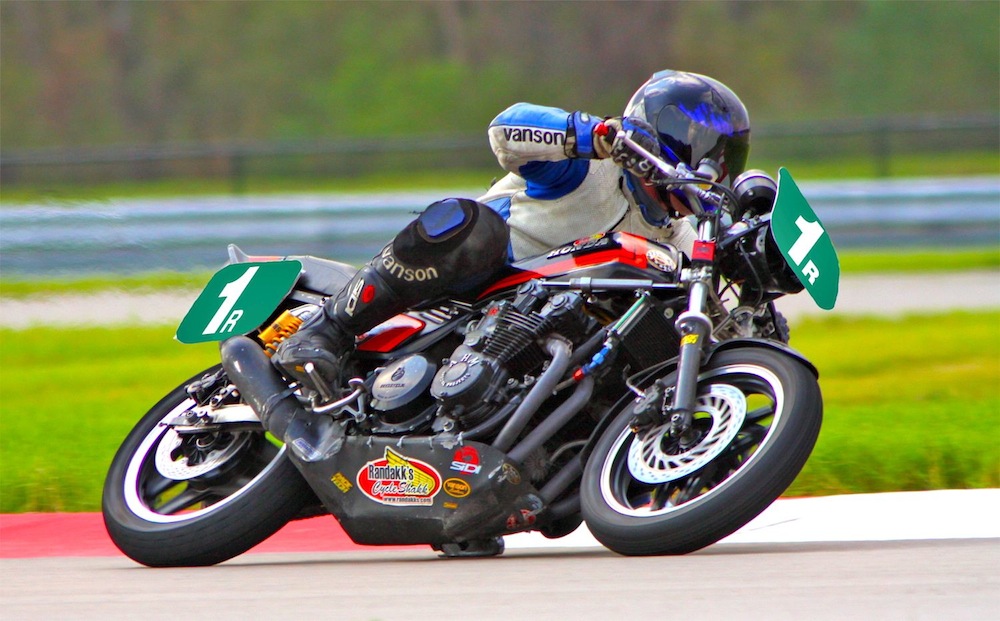 Randakk-sponsored Dennis Parrish – AHRMA National Champion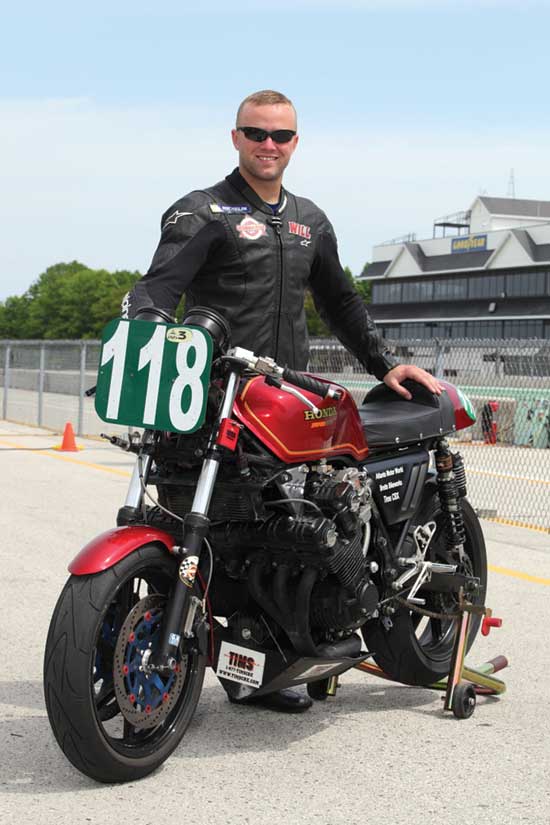 Randakk-sponsored Will Brint – Rider for Tim's CBX
Here's the full 2016 AHRMA Schedule.
On a related note – Randakk's Cycle Shakk is also the class sponsor for AHRMA's Vintage Superbike Lightweight class.  This great class attract large fields of very talented riders and some amazing machinery.  The Honda FT500 Ascot seems to be the weapon of choice in this class. Come out and watch the amazing skill and grit these riders routinely display!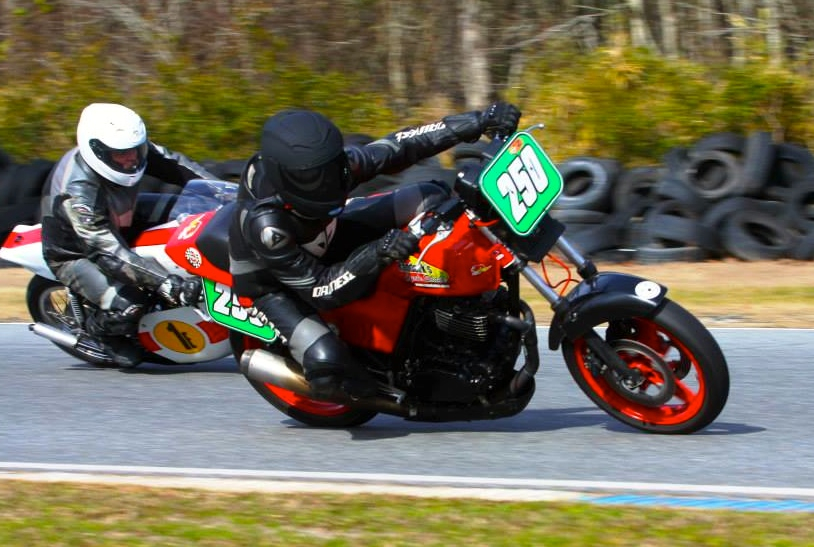 Vintage Superbike Lightweight rider Hanni Berger on her Honda FT500 Ascot at Roebling Road
About AHRMA: The American Historic Racing Motorcycle Association Ltd. is a not-for-profit organization dedicated to restoring and competing on classic motorcycles. With about 4000 members, AHRMA is the largest vintage racing group in North America and one of the biggest in the world. The association has grown steadily over the years, reflecting the growing interest in classic bikes.