Fuel filters are not included in Randakk Master Carb Kits. But, it would be a crime to redo your carbs and not take prudent measures to ensure a pure fuel supply! We recommend the OEM Honda filter as a high quality replacement unit for owners concerned about originality..
For others – we offer the Randakk High Performance Fuel Filter with sizes to fit virtually any carbureted motorcycle. Details here.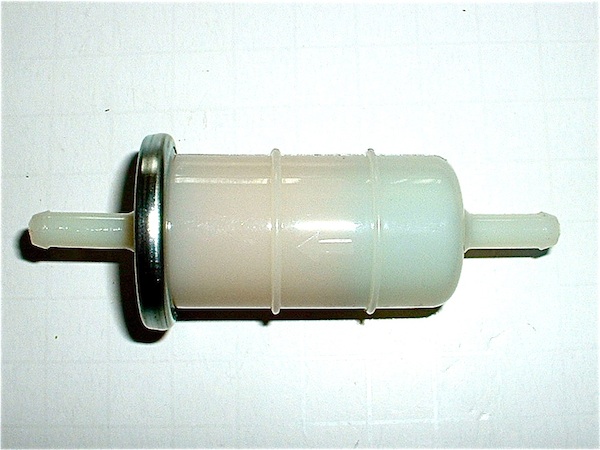 Typical EMGO Aftermarket Fuel Filter for Early 'Wings…not available from Randakk.