Setting up a Dyna/S ignition on a GL1000 can be a vexing proposition.  The good news is that done properly – it's a "once and done" proposition!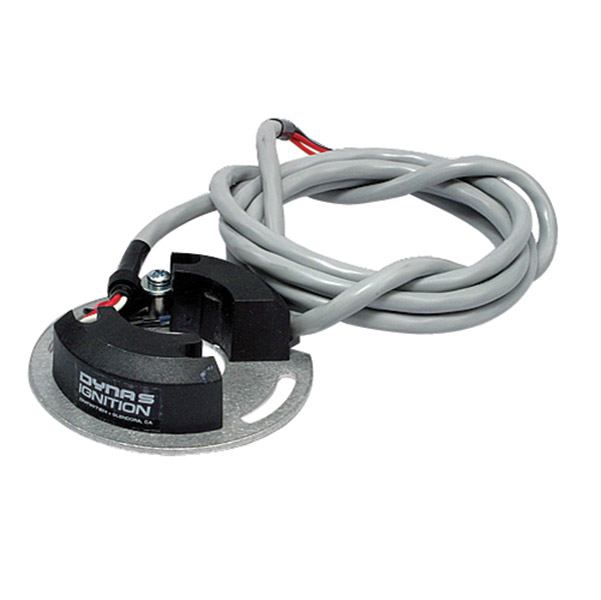 Dyna/S: How to Time / Adjust:
Dyna/S Installation on the Honda GL1000:
Note: There is a "fixed" plate and an adjustable plate.  Dyna's instructions are rather poor, but the "fixed" plate is actually adjustable as well (on the back). 
If the "fixed" is not adjusted near the center of its slot, you will run out of range on the other plate.
1. Total loss of ignition – suspect the fuse that feeds the Dyna unit….typically this is the turn signal circuit if the Dyna install instructions were followed. Dyna supplies a Scotch-lok connector to tap into the turn signal circuit.  Those connectors are not very reliable.
The ignition switch and kill switch are possibilities, but not if power is reaching the Dyna unit continuously
Depending on the whim of the original installer, you may or may not have an "extra" fuse protecting the Dyna/S unit hidden somewhere in the power feed.
Failed 30-amp master fuse
Main battery ground cable connection issue

Main b

attery positive cable connection issue (battery to starter relay)
Main harness connector (above battery)
Partial battery failure
You may or not have a ballast resistor (depending on various details). You may in fact have 2 ballasts resistors depending on the details. You may or not actually need a ballast resistor if you have a Dyna/S installation. In any case, if you have a ballast and it fails – you will lose ignition (at least when the starter button is released). More details on ballasts here: https://www.randakksblog.com/?p=1420
2. Partial loss of ignition –  (Losing only #1/#2 or #3/#4 ignition.)
Suspect bad wiring or a short to the Dyna unit from one of the coil primary wire

s (a "pinched" coil primary wire near the air filter housing is common). 

There is a set of connectors at the mid-point of the coil primary wires (near the battery) that sometime come loose and must be checked.
Failed Dyna module (see Dyna Module testing procedure)
3. Module Reversal –  ( "F" marks way off from where you expect them)
Suspect reversed wires at the mid-point of the coil primary wires (near the battery)
Dyna Module Testing Procedure: