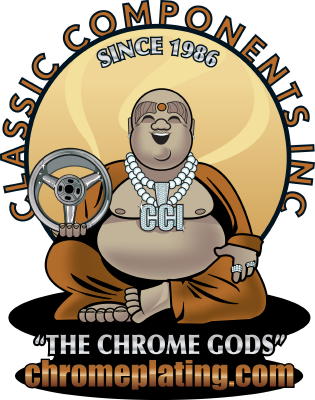 Due to environmental regulations, many platers are being driven out of business. It's getting very hard to find firms that will take on small projects typical with classic Honda restoration work. There is no longer any decent plater in my local market.
I am happy to have found Classic Components located in Santa Ana, California. These guys turn out exceptional chrome at reasonable prices.
Here are "before" and "after" pictures of some recent work they did for me. Good chrome is hard to photograph, but this work was PERFECT!

This vendor understands that surface preparation is the key to good chrome work. Superior work with quick turnaround. Highly recommended!
 Classic Components, Inc.
3420 W. Fordham Avenue
Santa Ana, CA 92704
888-327-4189 ext 108
714-619-5691 (fax)
E-mail: Sales@chromeplating.com