On some bikes (including the Honda GL1000), the front calipers can actually be installed on the wrong side!  Front brake calipers on all bikes must be installed with the bleed screw "up."
This simple requirement can get corrupted when brake parts are carelessly "mixed-and matched" or installed without care.  Whatever the explanation, this error leads to two serious issues:
Brake hoses will be too short and "kinked" at an odd angle creating a serious safety hazard!

Air bleed nipples with be rendered worthless, since they are no longer at the top of the caliper where air bubbles rise. The brake system can never be fully "bled" of trapped air.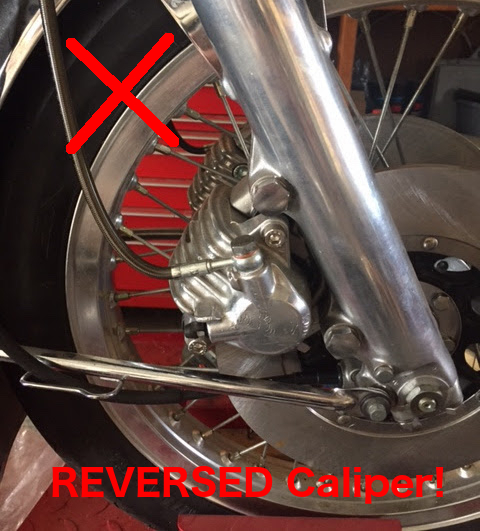 Caliper "Reversed" – Note Stress on Brake Hose!