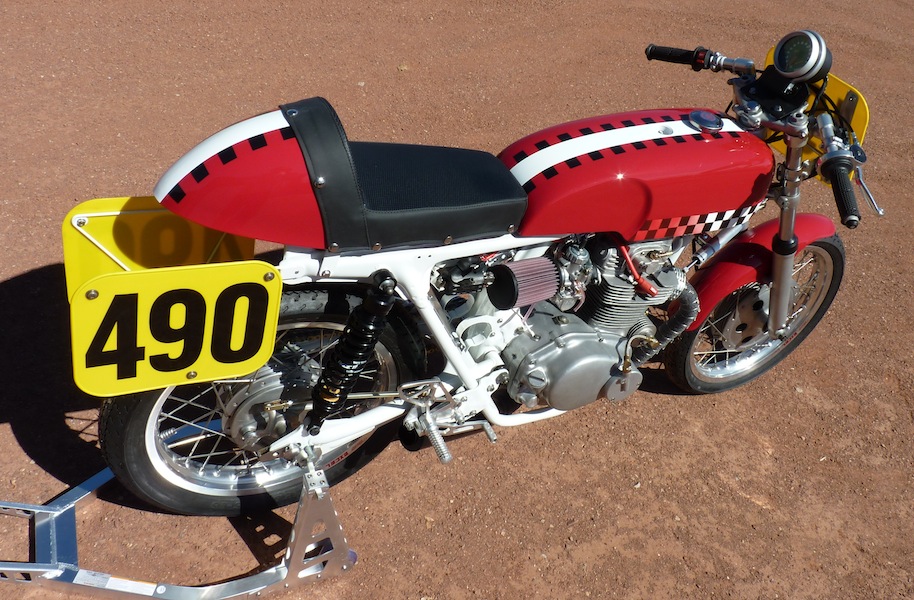 1972 Honda CL350 – AHRMA 350 Sportsman Class
Note dated January 26, 2015 – This bike is now owned by a collector in the Pacific Northwest.
Retired after a very successful 2013 racing campaign. 
Finished 3rd Nationally in 2013 AHRMA 350 Sportsman class. 
Won 19 of 19 races in the SMRI series – Albuquerque, NM.  Won several SMRI class championships.
See full Competition Results.