This Tech Tip is provided courtesy of Fred Reckling of Las Vegas, NV.
In my Honda GL1000 Carb Rebuild video, I show the method I use for testing intake runners for hidden leaks. I use rubber stoppers and a vacuum pump for this testing. My method works very well, but sometimes folks have a challenge finding the right size rubber stoppers and the hose barb needed to duplicate my rig.
Fred Reckling devised a slightly simpler method that works very well. This method works for GL1000, GL1100 and GL1200 intakes.
Insert 1 1/2 inch expandable pvc pipe test plug (available at the local hardware store) in rubber end of intake runner and tighten until snug.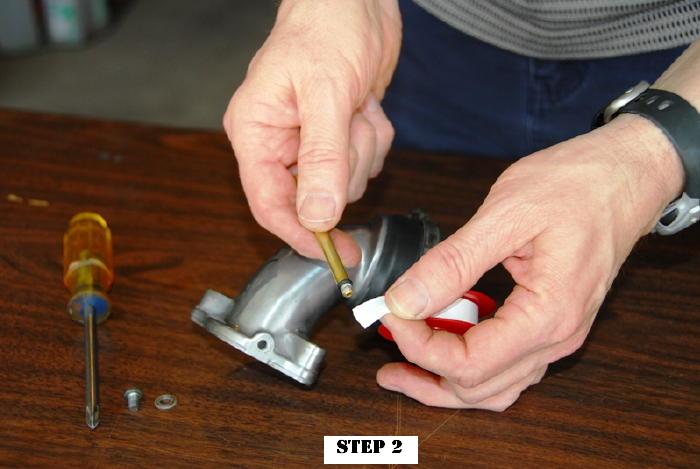 Remove screw and washer from metal end of intake. Tape the threads of a carb synchronizer probe with teflon (do not block hole) and install in test port screw hole on runner.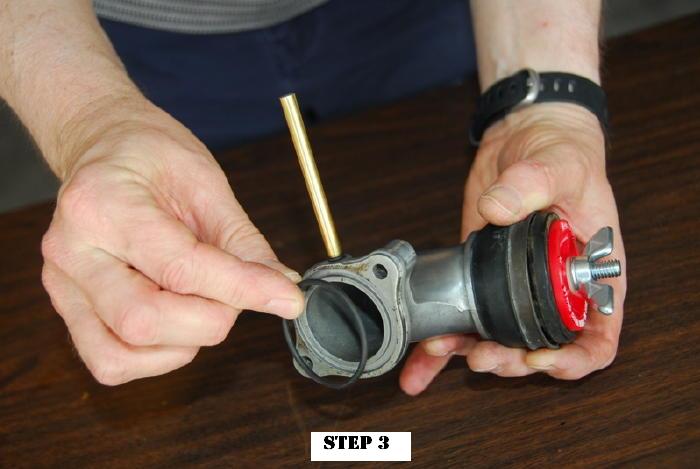 Temporarily install new o-ring in groove of intake runner.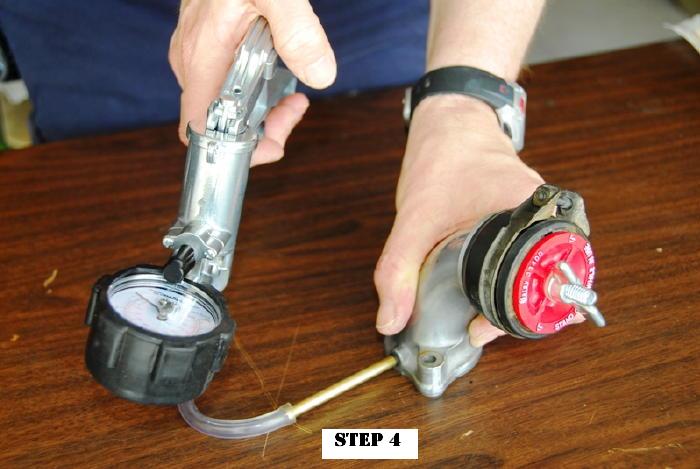 Attach vacuum-pump tester's hose to test probe, place metal end of runner flat on a smooth table's surface with o-ring in place. While applying downward pressure, pump a vacuum sufficient to adhere the intake to the table and observe gauge for testing.
Repeat for other three intakes and be sure to retape the test probe for before each test.
Fred Reckling – Las Vegas, NV
Note from Randakk:
Good work Fred!