I get a steady steady stream of questions about re-jetting for aftermarket pipes on the range of vintage Honda motorcycles I support.  
Randakk's CB1123F Cafe Racer!
Extensive "Build" Photo Album (195 photos)
This bike was built for me by J.R. Luksik of CBX-tras with assistance from Ken Sperry, Rosey Lackey, Jr., Al Bergler, Jim Sawtell, Dennis Parrish and many others.
The bike captured a 1st Place Sport Bike Class Trophy at the 2015 Detroit Autorama Show.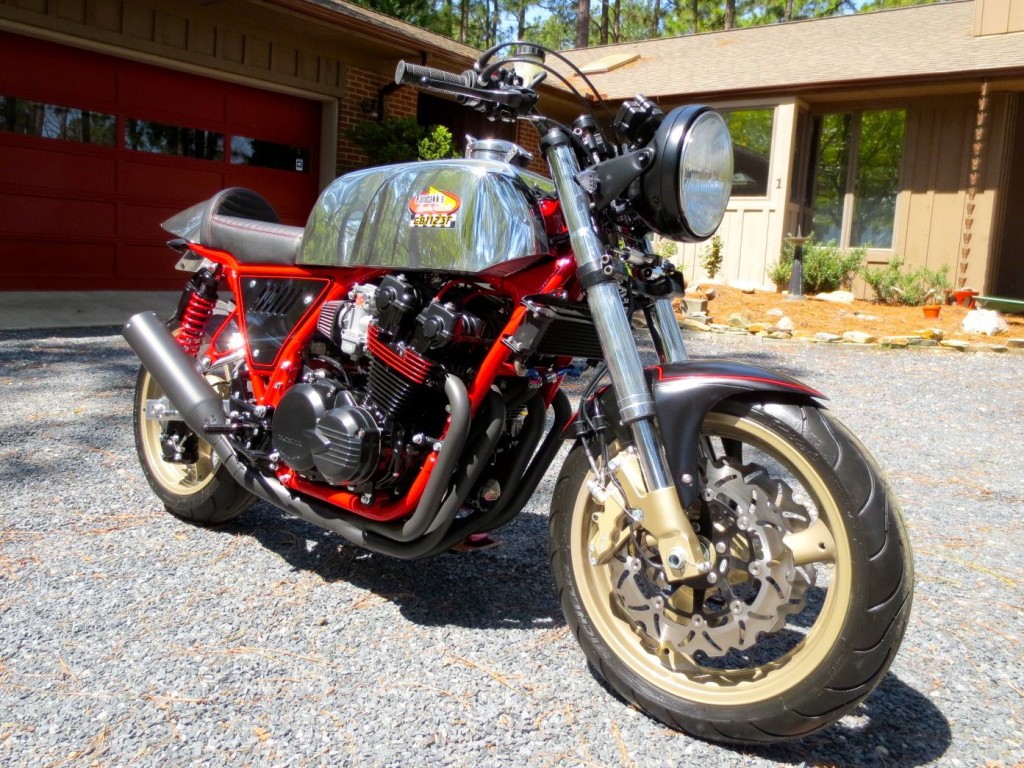 Randakk's CB1123F …aka "Cruise Missile"